Porsches Across the Mac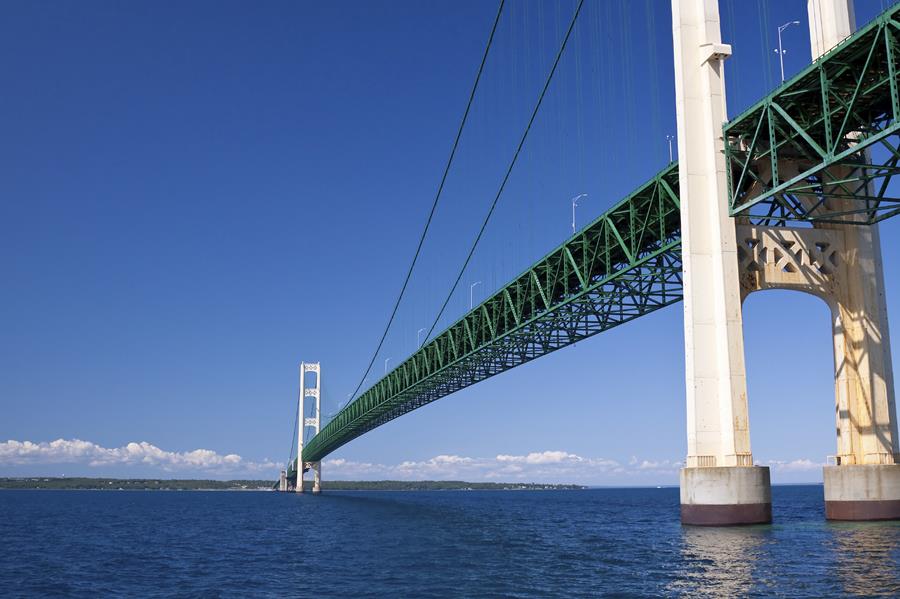 Hello Porsche Club of America members,

Motor-Stadt Region would like to invite everyone that owns a Porsche to the very first "Beauty & The Bridge - Porsche On The Mac event." This event will take place the weekend of August 17-19, 2018. The major feature of this gala event will be a police escorted caravan from St. Ignace on the north end of the 5-mile bridge across the Straits of Mackinac between Lake Huron and Lake Michigan to Mackinaw City and perhaps back. Members from all PCA regions are invited.

The communities on each end of the bridge have become a hub of summertime car shows, bridge drives, and related gearhead activities. Many car clubs and motorized vehicle groups have successfully staged bridge-drive events based in either of the two towns- Jeeps, Mustangs, Corvettes, Mini Coopers, ATV /ORVs, tractors, trucks, even hearses! Just as a point of reference, the 2017 Corvette event registered 239 cars, with 191 cars crossing the bridge. Last summer's Mini-Cooper gathering attracted over 1,300 cars! Porsches certainly could and should be able to be equivalently represented.

In addition to the bridge drive, the weekend will feature a car show on Saturday afternoon followed by evening entertainment and cocktail party on the St. Ignace marina dock, culminating with fireworks over the harbor. By extending your visit to Sunday (highly recommended) you can choose a driving tour through Michigan's scenic eastern Upper Peninsula or northern Lower Peninsula or maybe a gimmick rally or scavenger hunt (planning is still going on). The day can be topped off with movies by the bay at American Legion Park.

St. Ignace is one of the most beautiful communities on the Great Lakes, with many choices for lodging and dinning. Other local attractions include the Kewadin Casino, Mackinac Island, Historic Mill Creek, and Fort Michilimackinac.The country and water in the vicinity of the bridge is spectacular and offers many attractions.

Hope to see everyone on the bridge.

More information, including how to register.

Don Dickmann

Past President - Motor-Stadt Region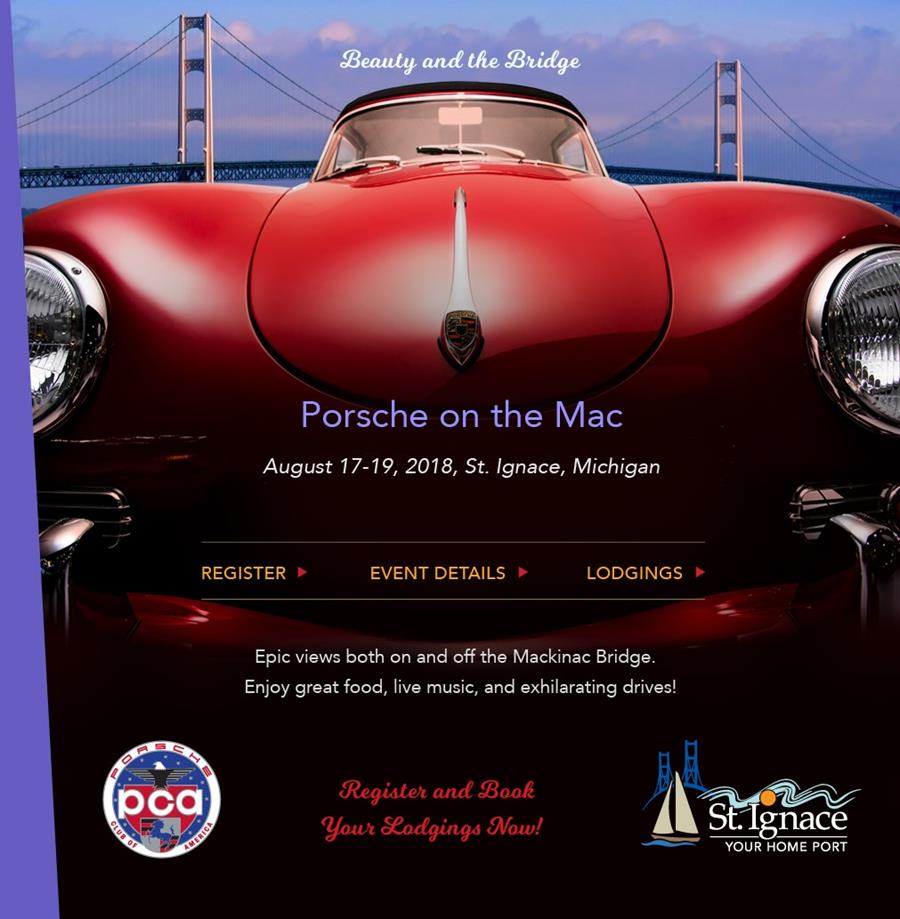 Posted on Friday, February 2, 2018 11:09 AM, updated on Friday, February 2, 2018 11:10 AM
Return to List of Journal Articles