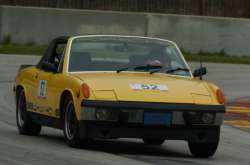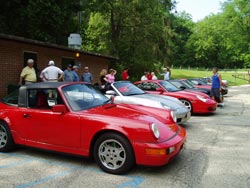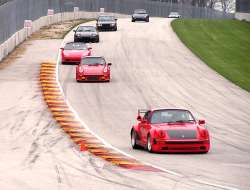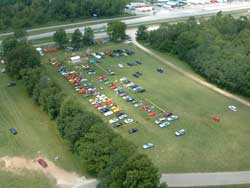 Our full Calendar of Events provides you with an easy way to see all the club events each month. Whether you're interested in just a particular type of event, such as Tours or Autocross, or if you want to get a view of everything that is happening, the Calendar of Events will provide that information to you.
Club events can be broken down into the following categories:
Event Reports
In October, 2017, several participants in that year's Driftless Area Tour requested that we repeat that tour annually, or at least every-other year, saying, "Those were some of the best ...

For several decades, the region has held a winter event, usually in February, to warm things up and provide a reason for members to get together. This annual event alternates, featuring Turbo ...

It's hard to believe 2018 is coming to an end. The year has flown by and I have no excuse for not providing a From the Zone letter sooner. Nonetheless, it has been a fun year. I would like to ...

The December Coffee Travelers met at Fishbones in Delafield. Attendees included: Tommy Lother, Matthew Priebe, Terry Royals, Gregg Eisenhardt, Tim Cahill, Dan Larson, Mike and Roxanne Wenzel, Bob ...

Save the date! Porsche Parade 2019: Boca Raton, Florida will take place July 21-27, 2019, at the Boca Raton Resort and Club in Boca Raton Florida. Parade activities include Concours, autocross, ...

WOW! The spring tour is just around the next snowbank! This tour on May 11 requires some early planning and commitment. We are planning a spirited drive to North Freedom, Wis., west of Baraboo. ...

April 4-6, 2019 -- Santa Barbara, Calif. American Riviera Registration opens Jan. 16, 2019. https://treffen.pca.org/index.cfm?event=main.showcontent&page=2 Sept. 4 - 7, 2019 --Vermont ...

Credit: PCA https://youtu.be/Xnsk3sHZFqQ

Milwaukee Region member Lynn Johnson attended the recent Rennsport Reunion and shared her videos and photos. Check them out: YouTube: ...

Editor's note: An abbreviated version of this article will be published in the October Steinlifters. This is the full article, written by Mike Wiviott Heaven is a place on Earth So as not to date ...

Road America announced its 2019 season.

Enjoy these photo albums from: The Luftgruppe event (all air-cooled Porsches) Lake Forest Sportscars The Exchange -- Porsche dealer in Illinois.

Update as of Aug. 23 -- notice about F1 ticket availability We have learned through some members who have attempted to purchase tickets for the F1 Canadian Grand Prix that tickets in the ...

Milwaukee Region PCA Swag Round 2 is now available Order by Nov. 2, 2018, to meet the holiday deadlines Many of you have asked – and we are finally able to offer shirts and hats with our ...

by Gene Guszkowski, Concours committee chair The Milwaukee region's first concours competition in many years was a great success. The event was held within the 2018 Milwaukee Concours Show & ...

At the July 28 AX, 38 cars participated and everyone got at least 10 runs. Huge thanks to the AX Team Members that helped setup and tear down. Special thanks to Dan and Ken Ferguson, Ron ...

In May, region members enjoyed a driving tour to the Asheville, N.C., area. The July 2018 Steinlifters will cover the event in detail. Enjoy some photos here taken by several members ...

We are happy to announce the region now has golf shirts and baseball hats with the region logo. Place your order with Mike Wiviott via email or phone. Here are the details including pricing. ...

Read this article by Motor Authority: https://www.motorauthority.com/news/1115359_why-can-some-engines-rev-to-9000-rpm

We use the PCA email program to send out announcements to our region members. A recent email blast indicated the following addresses as undeliverable. You can/should update your data in the ...