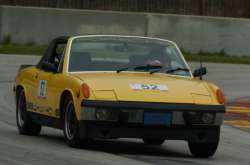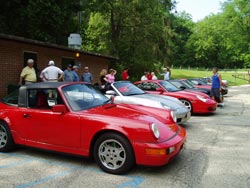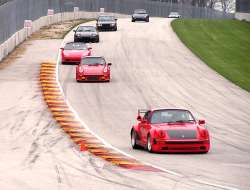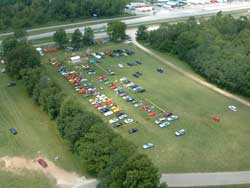 Our full Calendar of Events provides you with an easy way to see all the club events each month. Whether you're interested in just a particular type of event, such as Tours or Autocross, or if you want to get a view of everything that is happening, the Calendar of Events will provide that information to you.
Club events can be broken down into the following categories:
Event Reports
The following members, in good standing, are running for one of the four open positions on the region board of directors. Four members will be elected to serve a two-year term, January 2020-December ...

https://www.roadamerica.com/experiences/get-on-track/autocross/general-info.html Sign up: https://www.motorsportreg.com/orgs/road-america

In mid-October, 20 Porsches driven by Milwaukee and Chicago region members enjoyed a weekend tour driving 175 miles on Friday, and 120 miles on Saturday in the Driftless area of Wisconsin on the ...

Join region members and friends Friday, Dec. 6, for a fish fry. Time: Cocktails 6 p.m. Dinner 7 p.m. Location: Diamond Jim's Steakhouse, 11811 W. Janesville Rd., Hales Corners (additional ...

Join region members and friends Jan. 4, 2020 -- for the annual Holiday party. Here are the details. Location: Wisconsin Club – 900 W. Wisconsin Ave Time: 5 p.m. for cocktails; 6 p.m. ...

Why do you need a log in now when you didn't before? Glad you asked. Internet search bots were indexing our site, especially the newsletters. Since these files are large (> 2 mb), every time a ...

The nominating committee to elect four board members to serve for the 2020-2022 term are: Jeff Chang, chair; Philippe Guyony and Greg Kizevic Board members are expected to attend monthly board ...

Region members tested the storage capacity of their Porsches on Sept. 21 when they filled their cars with peanut butter, canned vegetables and more for the region's food drive to benefit Hunger Task ...

The ongoing series we call Cool Cars in Cool Places happened again on Sept. 14 at the Echelon Apartments in Wauwatosa. Twenty-two Porsches were on display by region members. Jeff Chang won the ...

The region annually elects four board members to serve a two-year term. The following board members' terms will end Dec. 31: Here are the board terms that are expiring at the end of this year: Jeff ...

When region members traveled to Canada to watch the F1Grand Prix race, they had some extra tickets that they donated to Starlight Children's Foundation, a foundation that serves disadvantaged ...

Thanks to Donna Daufenbach for these photos of the Porsches in Porsche Park, near turn 1, as well as other activities that are part of the annual PorschePlatz during IMSA race weekend. The painting ...

Congratulations to these teams on their expert ability to spot obscure items along the route that Bob Budecki and Jeff Gattie mapped out for the region's July 27 Gimmick rally. First place went to ...

Tour leader Jim Lindenberg reports: We had 39 signed up, but the severe thunderstorm warnings and heavy rains scared off 60% of the group. We ended up with 17 brave souls on the drive up (8 cars) ...

A Porsche GT3 Cup Race was held as a warm up to the Canadian Grand Prix. The Porsches were louder that the F1 cars! By Al Wagner The Milwaukee Region successfully completed ...

Got kids in the family? They are the future of PCA. Enroll them in PCA's Juniors program. Details here.

http://www.porschepark.org/content/FINAL_June_2019_Steinlifters.pdf

The region Concours committee was delighted with the fantastic turnout on May 18 as Porsches and their owners came out to the first of the Cool Cars in Cool Places series. Photos by Gene Guszkowski ...