A visit to the 2017 Milwaukee Concours d'Elegance.
The Common View – by Robert Dean, Fox Valley Region member
Robert Dean is a regular contributor to the Fox Valley Region's newsletter, Whaletales. This is his article which appears in the September 2017 edition of that newsletter.

What is the difference between a car show and a Concours d'Elegance? I suspect that one difference may be the cost of admission. Another may be the types of cars being displayed at the event. But both types of shows are celebrated by those who appreciate the automobile, or sports car, as a driver or spectator. We all have different preferences of course in terms of what one finds most appealing, whether it is a muscle car from the 50s, 60s, 70s or beyond. Others prefer a sleek sports car from the same era; perhaps the cars that have a flat four or six engine, whether air or liquid cooled.
Either way, I think our favorite cars stem from past experiences which shape our ongoing preferences. A car that we rode in as a kid with our Grandpa, Dad or Uncle / Aunt may have had some impact on us. Whether attending a car show or Concours, the attendee is celebrating their own past with those who share the same passion for cars. The show entrants put a lot of effort into maintaining their car and preparing for the show with detailing efforts that rival professionals.
I have wanted to attend the Milwaukee Concours d'Elegance for the past several years. This year I did so, taking time away from watching the IMSA races at Road America to make the trip over to Veteran's Park on Milwaukee's lakefront on Aug. 6 for the Concours. It is well worth the time and effort to go see the show!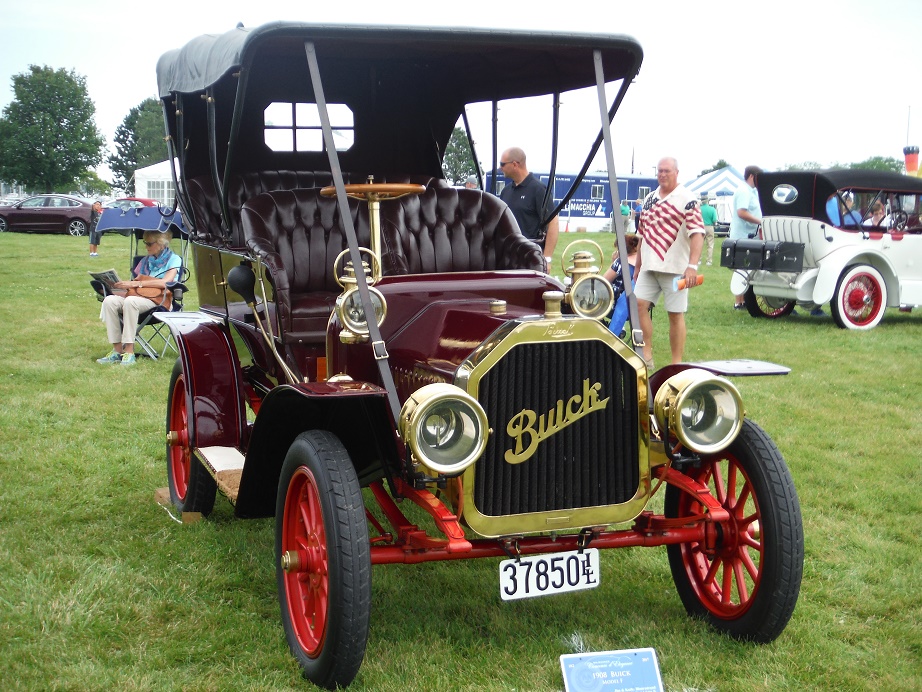 1908 Buick F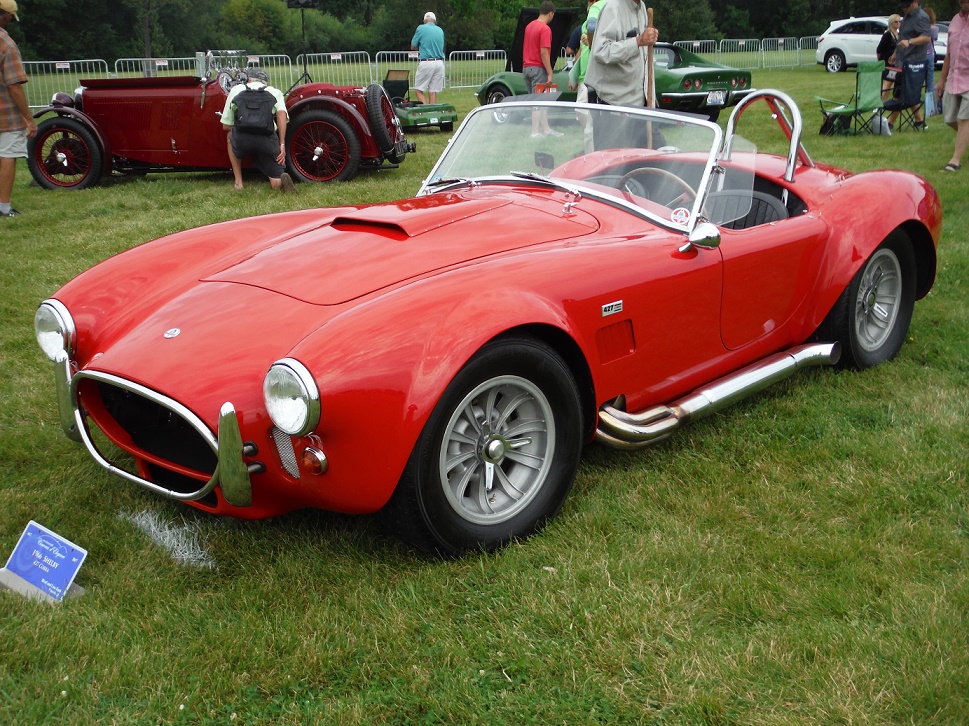 1966 Shelby Cobra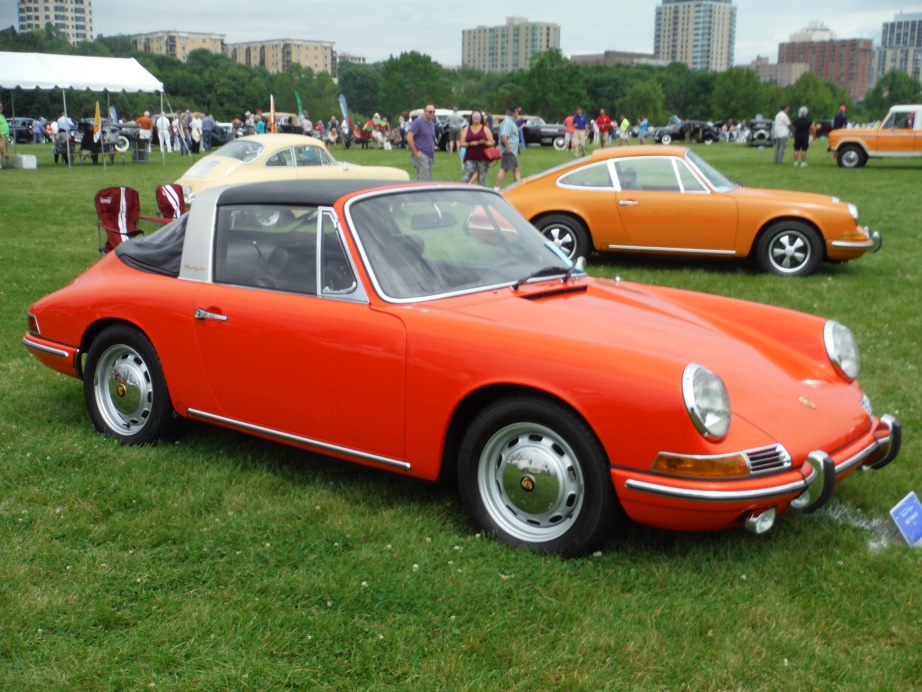 1968 912 Targa soft top owned by Robert Prince of Grafton, Wis., won Best in Class
at the 2017 Milwaukee Concours d'Elegance.
The theme for the Concours this year was "Speed…then and now." On display were stunning examples of cars such as a 1908 Buick F, a 1914 Stutz Bearcat Speedster to modern sports cars including a 918 Spyder and the 2017 Ferrari 70th Anniversary F12 Coupe. Also present were thoroughbred race cars such as a 1926 Bugatti Type 37 GP, a 1949 Jaguar XK120, a 1933 Ford Indy car and even a 1966 Shelby Cobra. There were other classics from Rolls Royce, muscle cars from Dodge, Chevy, Pontiac, Oldsmobile, Ford and Plymouth. Also present were a contingent of Ford Broncos from over the years. In short, whatever type of car prompts fond memories from driving with a relative as a child, or driving your first car was represented at the Concours. It was very well put together and seamlessly run.
Of course, there was a solid contingent of excellent Porsches on display. A silver 1956 Porsche 356A Speedster caught my eye immediately, as did a 1964 356SC Coupe, which I was told by the owner, Ed Leed, was painted a champagne color. Also spotted were a 1970 914-6, a 1968 912 soft window Targa and a 1970 911T coupe, among others. They were all fine examples of the brand, and the effort to get them in show condition was evident at first glance.
Wayne Carini, of Chasing Classic Cars fame, was on hand as an honorary judge. They arranged to have Wayne walk through the Concours with a microphone to provide some insights into the cars at the show. Having him present added to the retro-celebratory vibe. It also allowed the crowd to hone in on some cars that may have escaped immediate notice due to the number of cars on display.
At the end of the day, going to different car shows is truly about celebrating a summer afternoon and celebrating the past. A summer stroll through the park with friends or relatives is an ideal way to spend some time away from the usual busy day. Nostalgia is defined by Webster as a state of being homesick. The second definition provided is a wistful or excessively sentimental yearning for return to or of some past period or irrecoverable condition. I would suggest disputing Webster on that last point. As car enthusiasts, as long as we love to drive, maintain, detail and show our cars to others, the past is never truly lost. It is merely waiting for that next enjoyable summer day and an open park.
Enjoy the ride!
Editor's note: There were nine Porsches in the class at the 2017 Milwaukee Concours d'Elegance. The class was chaired by Tom Spiegel and the Wisconsin 356 Club. The winners were:
1st Place: 1968 Porsche 912 Soft Window Targa, Robert Prince, Grafton, Wis.
Award of Excellence: 1961 Porsche 356B D'leteren Roadster, Sean Dicks, Mount Pleasant, Wis.
Award of Excellence: 1970 Porsche 911T Coupe, Tom Grunnah, Plymouth, Wis.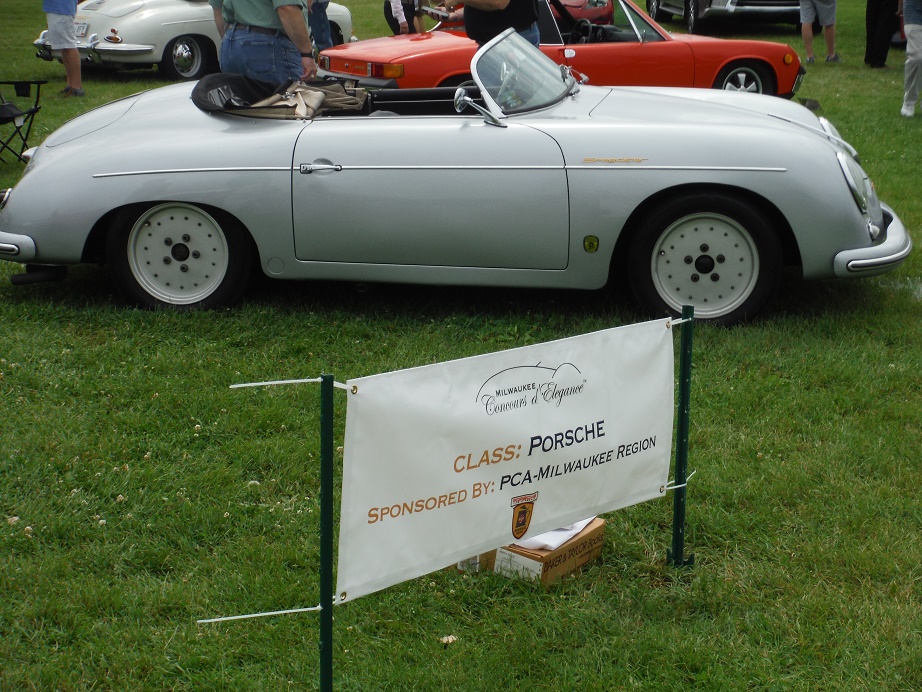 The Milwaukee Region, PCA, sponsored the Porsche class at the 2017 Milwaukee Concours d'Elegance. Pictured here is a 1956 Porsche 356A Speedster/Reuter.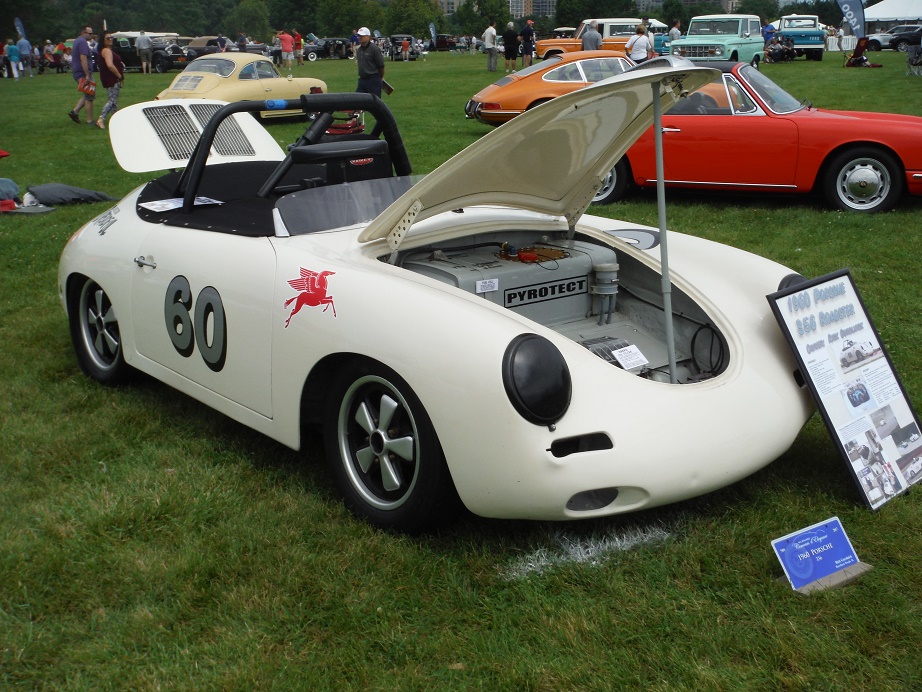 1966 Porsche 356 Roadster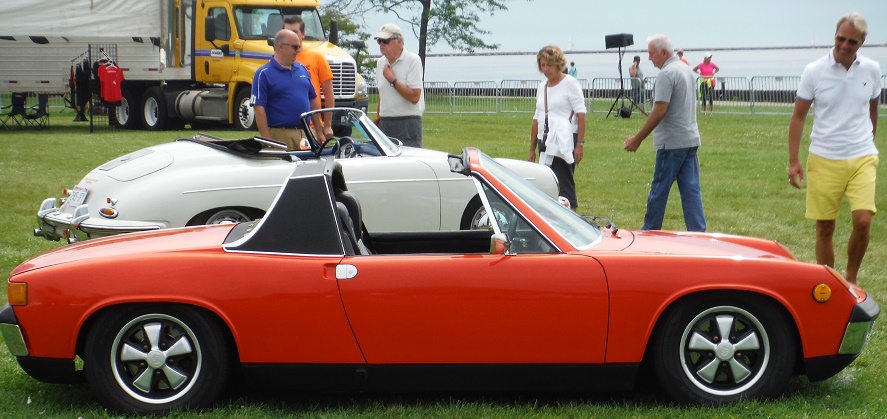 1970 914-6 Targa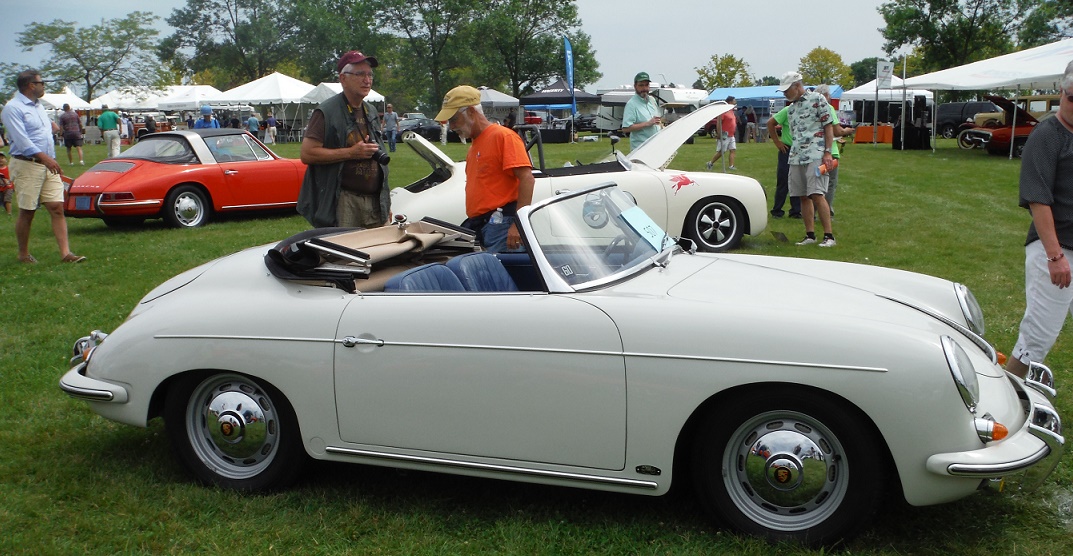 1961 Porsche 356B D'Ieteren Roadster, owned by Milwaukee Region members Sean and Cindy Dicks of Mount Pleasant, Wis. Award of Excellence winner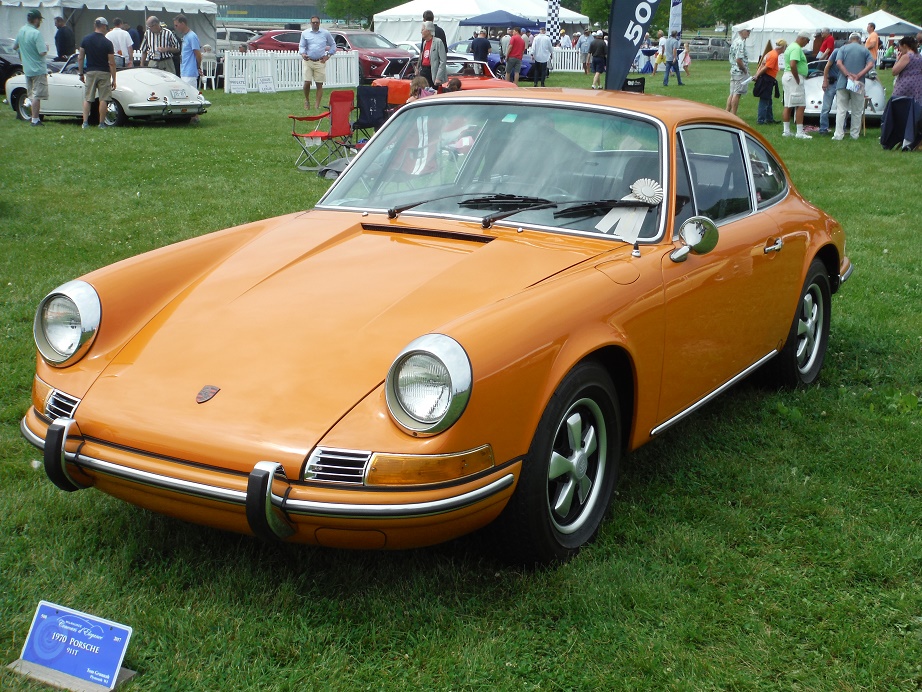 1970 911T Coupe, owned by Judy and Tom Grunnah, Milwaukee Region members, of Plymouth, Wis. Award of excellence winner.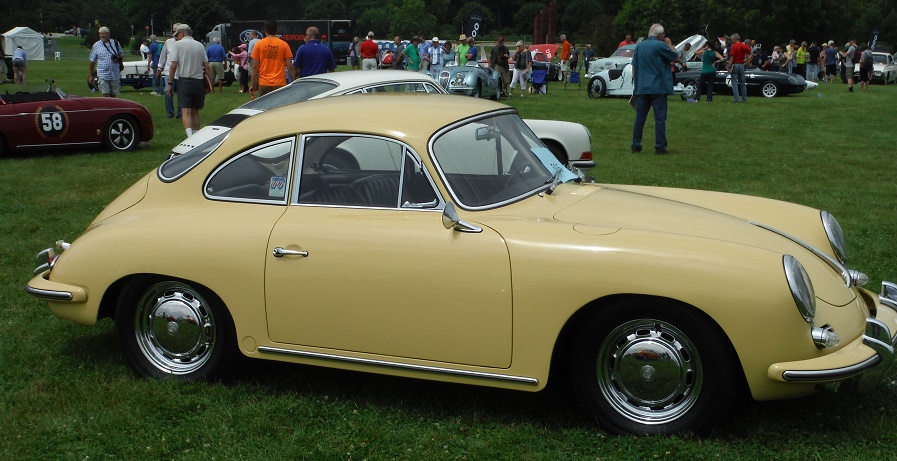 1964 Porsche 356SC Coupe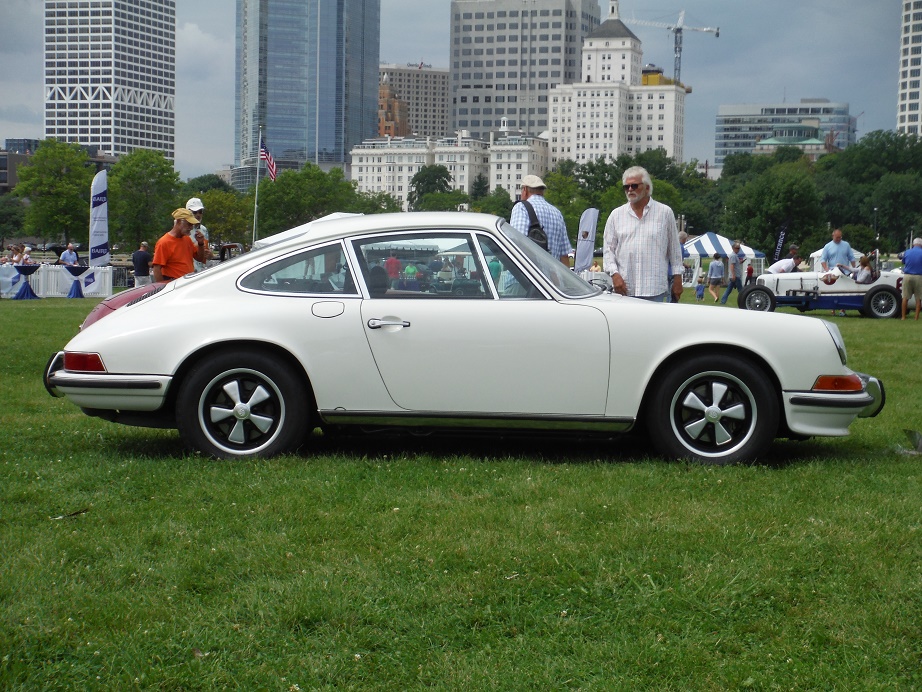 1972 911S Coupe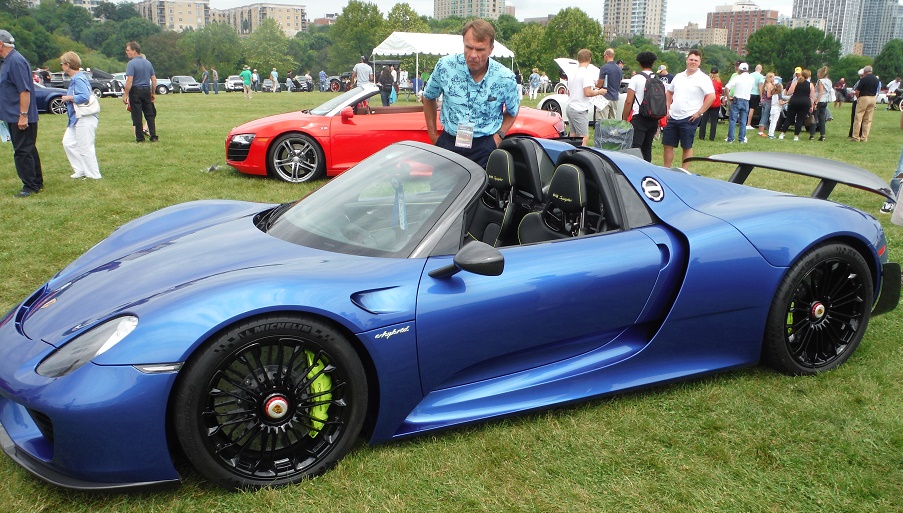 The incomparable 918 was part of the Speed Then and Now class.
Photos by Robert Dean, PCA - Fox Valley Region
Posted on Sunday, August 27, 2017 11:40 AM, updated on Sunday, August 27, 2017 12:20 PM
Return to List of Journal Articles