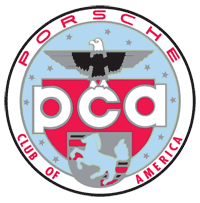 Welcome
If this is your first time visiting the Web site as a member, we're glad you took the time to check out the site. Bookmark the site so you can regularly review what's coming up that may be of interest to you. The Milwaukee Region is one of 145 regions in the U.S. and Canada that make up the Porsche Club of America. We invite you to make the most of your membership by sampling the variety of activities and events we offer.
If you have questions, don't hesitate to contact any of the region board members or committee chairs. Their names and contact information is provided here on the "Contact Us" section of the site. We'll be glad to help you get connected with others who share your passion for Porsche.
Shop! Purchase region-identified items online
Board meeting minutes are available online
Learn about Porsche Club of America. Visit the PCA website
Complete the Membership application form.
PCA calendar of events. Visit the PCA Calendar to view regional and national events.
Looking for PCA-logo-identified clothing? Visit the PCA Webstore for logo-identified clothing. Show your pride in being a member of Porsche Club of America.
Access members-only information, such as a listing of members and anniversaries.
Region documents
Other links.
Mechanical services, parts and sales
Inclusion in the listing does not imply or represent endorsement of any kind by Porsche Club of America (PCA) or PCA Milwaukee Region. PCA and PCA Milwaukee Region are not responsible for sales or services performed by these or any other retailers or suppliers mentioned or listed anywhere on this website.
Accumoto Motorsports, 301 Raemisch Rd., Waunakee, WI 608-850-4444
Ameen Garage, 4550 W. Wisconsin Ave, Milwaukee, WI 414-517-6022
CH Detailing, 608-575-3910 website
CS Motorsports, W220 N7136 Townline Rd, Lannon, 262-257-0678
European Auto House LLC, 11020 N Buntrock Rd., Mequon, WI 53092 262-242-6530 website
Fabson Engineering AG, W63 N133 Washington Ave., Cedarburg, 262-376-0427
GT Motorsports, 520A Capitol Dr., Pewaukee, 262-695-4238
Jan's Custom Rug Company Milwaukee 414-403-5726
Kelly Moss Motorsports, 5101 W. Clayton Rd., Madison, 608-274-5054
Porsche Waukesha, 2230 E. Moreland Blvd., Waukesha, 262-754-0911
Leather interiors website
Northstar Motorsports, (safety equipment) 28144 W. Industrial Ave., Suite 108, Barrington, Ill. 800-356-2080
O'Reilly Motor Cars, 324 W. Cherry St., Milwaukee, 414-273-1000
Paint touch up with Porsche colors online
Paintwerks, 4988 Hron Road, West Bend, 262-305-1530 website
Parts online site
Pegasus Auto Racing (safety equipment), 2475 S. 179th St., New Berlin, 262-317-1235
Pelican Parts (parts and discussion forums) website or call 888-280-7799
Planet 9 (discussion forum for Boxsters and Caymans) website
Rennlist (discussion forum for many Porsche models) website
Umansky Motor Cars, 1400 W. Silver Spring Dr., Glendale, WI 53209 414-455-0949. (Porsche sales and service) website
For information on the intermediate shaft bearing issue, visit this
website.