Charitable Outreach
Club Racing was established around several guiding principles. First, there should be a class for all Porsche sports cars, including both street and modified cars. Second, the racing is to be fun, safe, and clean. This principle is embodied in the strict enforcement of the "13/13 Rule", which provides for immediate sanctions against any driver at fault in any incident involving car damage. Third, the organization and operation of Club Races is to be uniform, so that any racer may attend any Club Race and know exactly what to expect.
It is the combination of national rules, national licensing, the national committee, and the enthusiastic and dedicated host Region personnel that has allowed Club Racing to build a strong racing program while rigorously adhering to these principles. Further, it is the belief of the PCA Executive Council and all those involved with Club Racing that continued adherence to these principles is the basis for continuing success in the future.
Check the PCA National Calendar to find the current Club Racing schedule.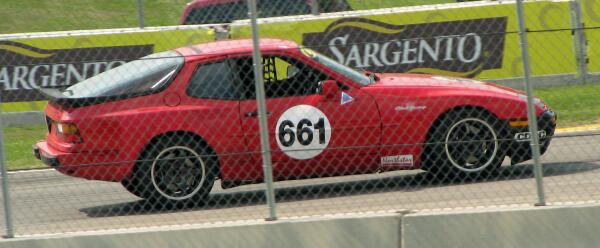 Milwaukee Region member Mark Weber competed in the 2009 Club Race hosted by the Chicago Region in September at Road America.