June 9 DE at Road America
It's never too early to lock in the date of June 9 on your calendar. That's the day you and your Porsche will enjoy lots of track time at Road America during the region's High Performance Driver Education (HPDE) event.
Registration will open soon on motorsportreg.com
HPDE isn't racing. It's an opportunity to improve your driving skills. It's not "to see how fast my Porsche can go." Novices will be paired with an instructor who will ride in the passenger seat and guide the driver through the 4-mile, 14-turn road course at Road America.
Participants are placed in run groups based on experience. That means you will be on the track with drivers of similar experience.
Safety is always the primary goal.
If you want a day that is exhiliaring, exhausting and rewarding, this is for you.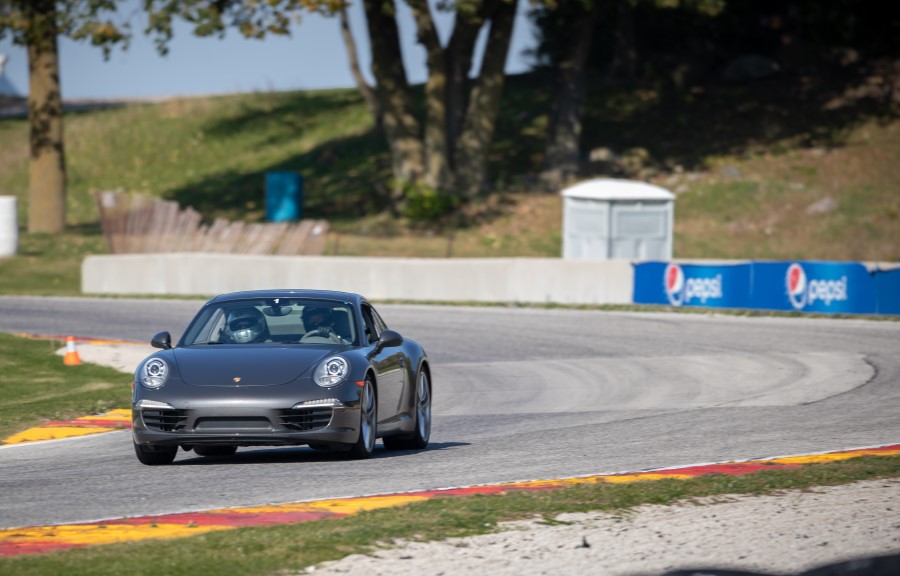 An instructor and DE driver on the track at Road America. Sideline Sports Photography
Posted on Monday, March 13, 2023 12:00 AM, updated on Tuesday, March 14, 2023 7:54 AM
Return to List of Journal Articles