Region members at Parade
Region members are enjoying Parade this week in French Lick, Ind. Photos below and more here:
https://pcamilwaukee.shutterfly.com/pictures/13961
It pays to attend Parade for more ways than you can imagine. Of course it's the opportunity to be among more than 1,000 PCA members and surrounded by Porsches from every era. But there are also the prizes.
Barb Hubmann, above, Curt Hubmann's wife, won a set of Pirelli tires at the Welcome Party which kicked off Parade.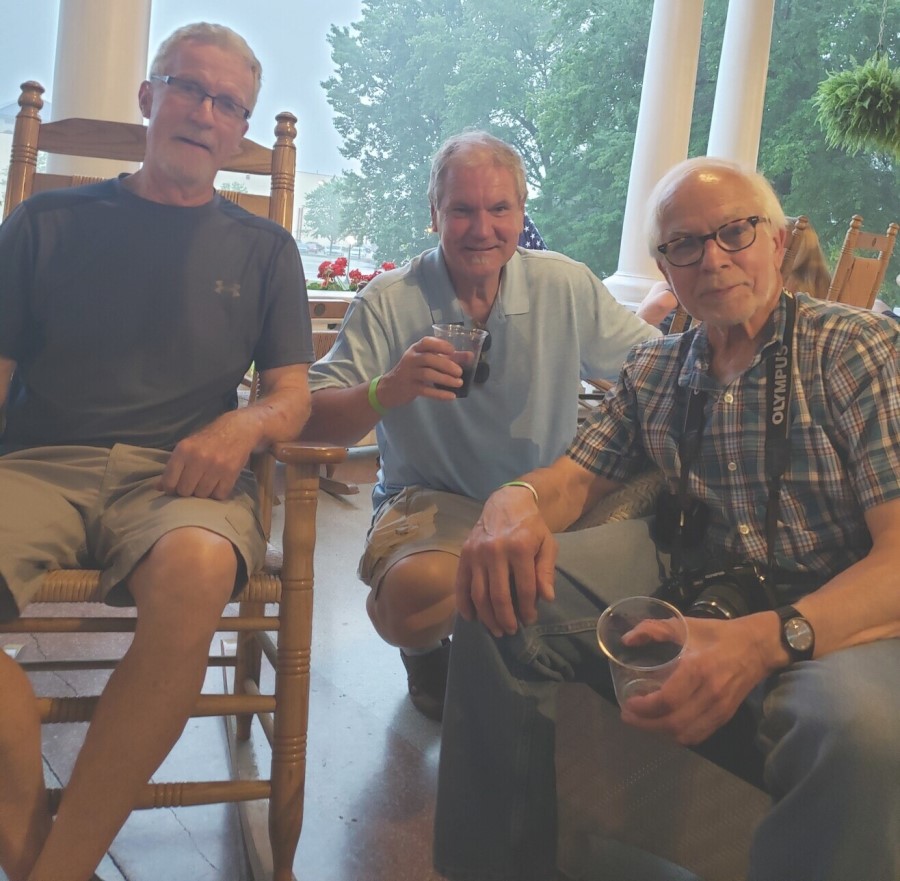 Below left to right: Tim White, Mike O'Krongly and Jim Del Balso enjoy a quiet moment early in the event.
Patti and Mike O'Krongly took second place in their division in the 2021 Parade Concours competition and also won the Little People's award, a distinction chosen by the kids at Parade for their 1973 911 Targa.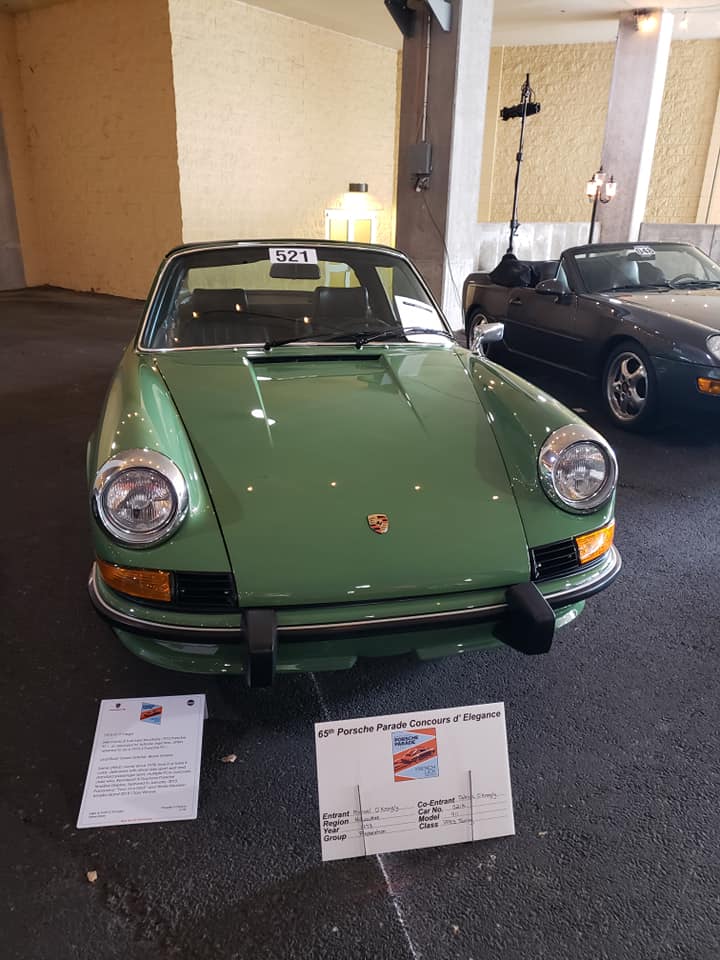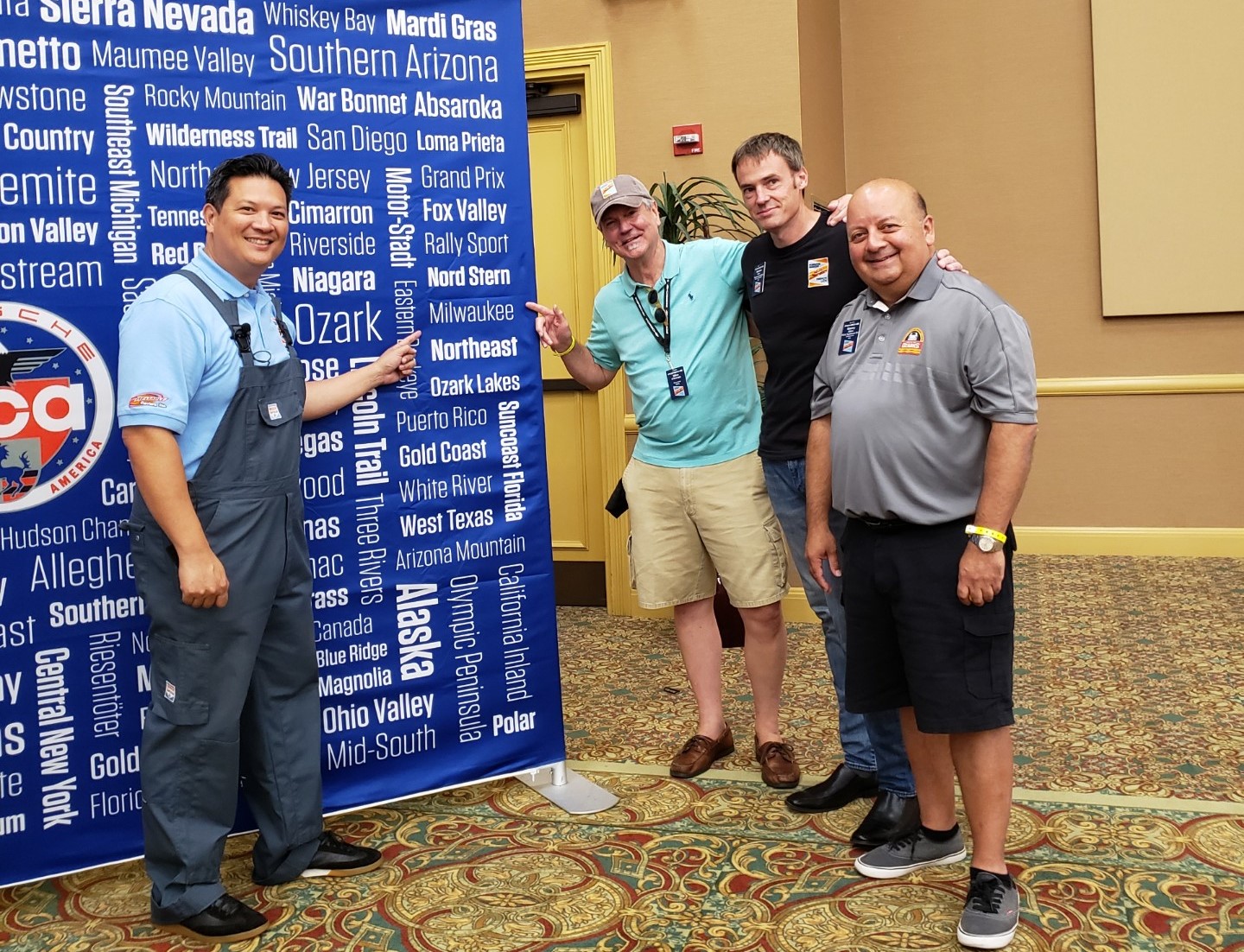 Posted on Monday, July 12, 2021 8:03 AM, updated on Monday, July 19, 2021 11:16 AM
Return to List of Journal Articles