50th Anniversary
Upcoming Events
None Found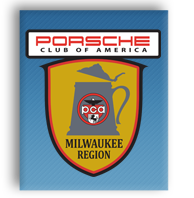 The region will observe its 60th anniversary in 2020. Stay tuned for more details about events that will be scheduled to celebrate this milestone. The 60th anniversary committee includes: Jim Del Balso, Bev Jurkowski and Al Wagner.
Our 50th anniversary year in 2010 was a huge success. Thanks to these sponsors who generously underwrote several of our 50th anniversary events. Our valued sponsors include:
Calibre, Inc., sponsor of the 50th anniversary membership gathering on April 30;
Paintwerks, our sponsor of the region's concours d'elegance event;
Concours Motors, sponsor of the banquet and car show on Sept. 25.
John and Denise Fried
Randy Alexander
Mason Street Grill

We celebrated our 50th anniversary throughout the year with these events.


The first event to observe our 50th anniversary as a region was Historic Turbo Spaghetti on Feb. 6, hosted by Renee and Gary Messing. Fnd out who the winners were here.

On April 30, 2010, the region observed its 50th anniversary with a general membership meeting. The venue was Milwaukee's popular Harley Davidson museum. Check out a recap here. Sponsored by Calibre Inc., this event was a resounding success.

Other 2010 events in which we celebrated Everything Porsche in recognition of our 50th anniversary:
May 7 - 8 Hallenbeck Drive Into Spring Drivers Education at Road America. Randy Pobst was our featured guest.
June 12 Spring Driving Tour.Jim DelBalso shares his experience with us here.
July 17 Everything Porsche during the Kohler International Challenge at Road America. Brian Redman was our featured guest. A recap of this event is available here.
Aug. 1 concours d'elegance. Our host was International Autos - Porsche in Waukesha. A recap, including photos, is available here.
Aug. 15 Autocross at Miller Park. We hosted a special anniversary autocross with free novice runs. Read the event recap here.
Sept. 25 Banquet at the Wisconsin Club Country Club. Our special guest speaker was Burt Levy. Read the event wrap up here.