Take a look at the vehicles and Porsche-related items being offered by your fellow members.
FOR SALE: Porsche artwork
Limited edition Porsche framed etching/print. This artwork is by Jerry Gambaccini and is marked 51 of 500. This etching shows the rear of a 928 S and the right front flare of a 911 Turbo. I've only seen one other print like this listed in the past couple of years and it was on Pelican Parts in their Porsche Collectibles section. Pelican had their print listed for $225. Framed Size is 24" x 36" $100
Porsche GT2 poster in a nice poster frame. (Size 22" x 30") $25
I'm located between Madison and Janesville, just off I-90. Bob Stewart 715-308-7074. bob.stewart123@gmail.com
FOR SALE: 1985 944
1985 944. 139,842 miles maintained by Fabson. 5-speed manual. Have owned since 1996. Price reduced. $5000. Call or text: 262-853-9889.
FOR SALE: 2002 Boxster S
Mileage: 228,000 miles
Asking price: $5,500
Car is located in Sheboygan
920-207-0300
maddenpeter@sbcglobal.net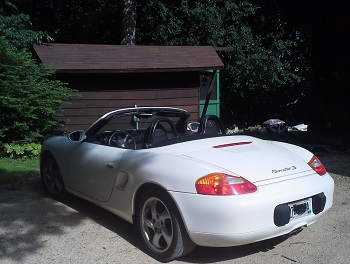 FOR SALE: Handmade automotive carvings
One of a kind, handmade automotive carvings to display your favorite car in style! Each car is designed and CNC routed out of locally sourced hardwood and made to 1/6 scale. The exact grain pattern may vary from what is shown, as each car is made-to-order. It takes roughly a week from when the order is made to when the piece will be available for shipment or pick-up. If you don't see your desired car listed, please contact me to request a custom order. Some restrictions may apply, as vector files are not readily available for all makes and models.
See link for pricing and contact information.
https://www.etsy.com/shop/AyerAutomotiveDesign?ref=shop_sugg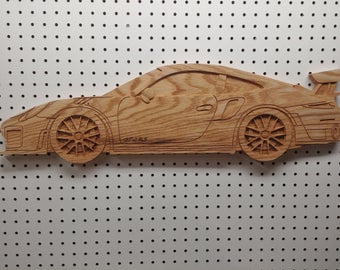 Region name badge
New region webstore for wearables
The region's webstore is now live. Order online and have your items shipped directly to you.
BUY, SELL OR TRADE ANY PORSCHE-RELATED ITEM
PCA members can advertise for free to buy, sell or trade any Porsche-related item. The ad will run for three months, or as long as needed.
Non-members can use the classifieds for a fee of $30 for three months. Submit the ad via the site here. Nonmembers should contact the webmaster for the process to submit payment.
Milwaukee Region has a Facebook page