Derby party deemed a success with no disqualifications
Social committee co-chair Patty Murphy reports the May 4 Derby Party was a success. There were no disqualifications.
"We had 39 participants. Albanese's was a perfect setting. Great food, wonderful camaraderie, and the first time out for many Porsches," she said.
Awards:
Most Stylish Stud: Patrick Murphy
Most Fashionable Filly: Susie Lindenberg
Derby Trivia winner: Peggy Bloom
Big money winner: Tunc Turna
Photos by Patty Murphy, Donna Daufenbach and Tunc Turna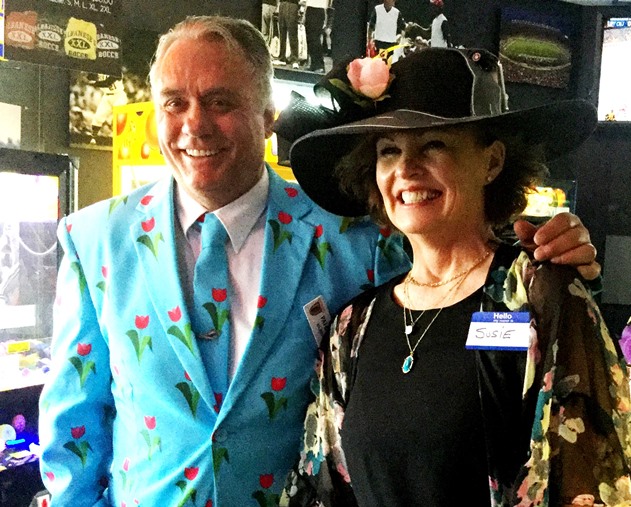 Patrick Murphy, left, and Susie Lindenberg won awards for their attire.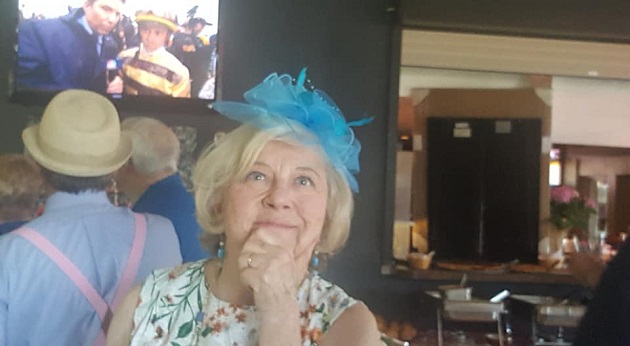 Peggy Bloom watches the race.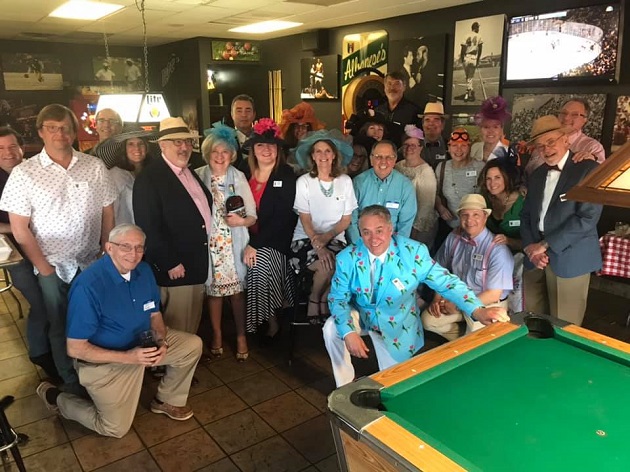 The attendees had a great time. Most wore derby attire.
Derby attendees included, left to right, Patty Murphy, Rena Somersan and Julie Quebbemann.
Posted on Tuesday, May 7, 2019 11:37 AM, updated on Tuesday, May 14, 2019 9:21 AM
Return to List of Journal Articles