Sept. 29 driving tour
Porsches, twisty roads and Fall color in Wisconsin – what could be better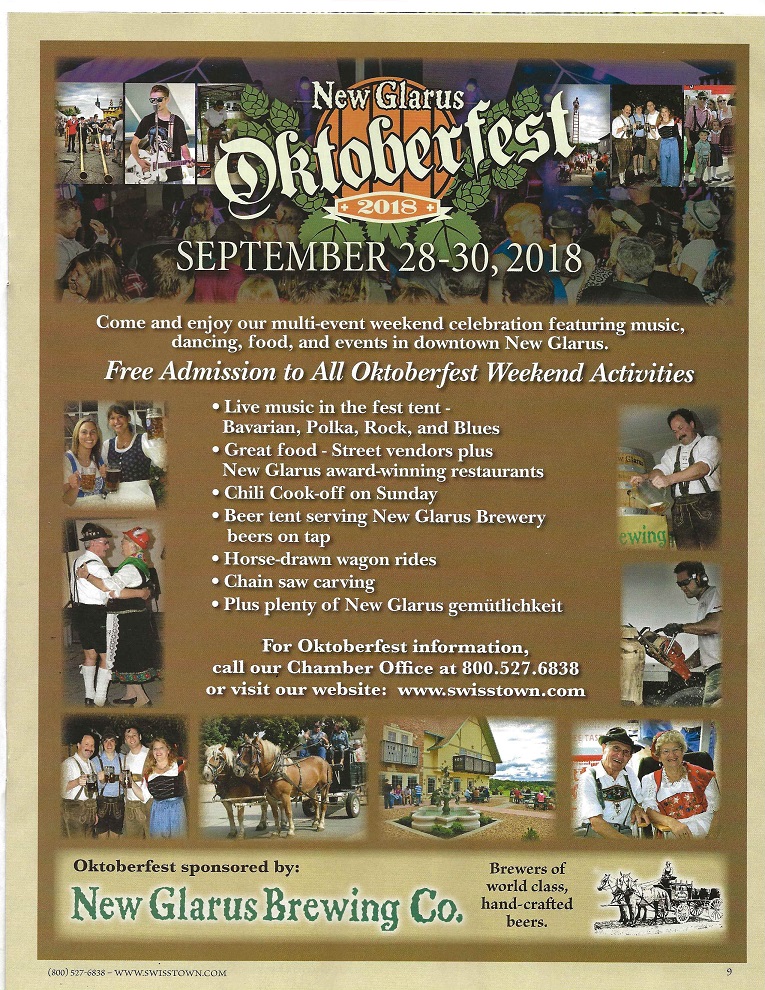 The drive to New Glarus on Sept. 29 will have a drive within a drive as it features a follow-the-leader drive to New Glarus and then, upon arrival at the Culver's in New Glarus on Hwy 69 at approximately 11:15 a.m., the group will take on the Tail of the Cow (TOC).
Separate instructions will be handed out for TOC. TOC will take about 1 hour and is about 54 miles of country road. It has some of the flavor of the Tail of the Dragon but not quite the consistent intensity. It requires a much higher level of focus on safety as compared to the leisurely drive to New Glarus. Cell reception is very spotty ( pun intended) on the TOC route. In all, including the TOC, the drive will cover 127 miles and traverse through several towns including Johnson Creek, Lake Mills, Cambridge, Stoughton and, of course, New Glarus.
Here are the details for this fun drive.
Starting location: Nagawaukee Park & Ride lot at Hwy. 83 and Golf Road in Delafield, Wis.
Start time: Arrive by 8:25 a.m. Drivers' meeting at 8:40 a.m. Mandatory attendance. Departure time: 9 a.m.
Please arrive at the start with a full or nearly full gas tank.
If a minor plans to be an "active" participant (e.g., a 17-year-old driver), both parents MUST sign a minor waiver. A minor waiver may be downloaded from our website, printed, and signed. (link below) If a minor is to be a "passive" participant (e.g., a passenger), only one parent needs to sign the minor waiver. If only one parent will be accompanying a minor who plans to drive, the waiver form should be signed in advance by both parents, and brought to the drivers' meeting the day of the event.
All traffic laws will be obeyed.
Upon arrival in New Glarus, participants will be on their own. There are numerous restaurants where you can enjoy lunch or enjoy the festivities that are part of the New Glarus Oktoberfest. Details below.
RSVP: While we will accept participants on the day of the event, the courtesy of an RSVP to Bob Shellman, tour leader, by Sept. 27 is appreciated so Bob can have enough driving instructions on hand. Include in your RSVP your name and a mobile phone number. Questions? Contact Bob at robertshellman@att.net or call 262-227-1947.
There is no fee for this event. Come out and enjoy a drive in Wisconsin's glorious fall season and explore New Glarus.
Participants will be on their own for the return to the greater Milwaukee area.
Posted on Thursday, September 20, 2018 12:00 AM, updated on Thursday, September 20, 2018 7:30 AM
Return to List of Journal Articles