New tech Q&A to be added to region newsletter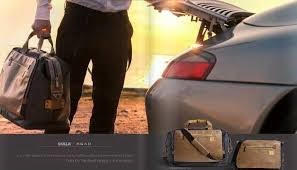 What's wrong with this picture? Know the answer? Send it to our new board member and Tech Q&A moderator Tim White. tswhite15@gmail.com
We are adding a new feature to Steinlifters -- a Tech Q&A column that Tim White will moderate.
Tim will field your technical questions about maintenance for your Porsche. The questions will be published in Steinlifters and readers will be invited to send in their answers. The region will not be responsible for any technical advice provided. The last names of both the person asking the question and the persons answering will be withheld. Only the first name and initial of the last name will be used.
"We know there are a lot of do-it-yourselfers in our region and we thought that sharing knowledge among members would be a great idea," Tim said. Tim is a DIY guy himself.
Questions can be about anything related to Porsche ownership -- maintenance, equipment (such as tires), modifications, features of various models, oils, storage tips etc. Answers that are not respectful in nature will not be published. The region will not endorse any specific repair shop or brands. The opinions shared by members will be expressly their opinions and not the opinion of the region, its board or members.
Let's get started. Send your questions to Tim White. tswhite15@gmail.com
Posted on Saturday, December 9, 2017 10:35 AM, updated on Saturday, December 9, 2017 10:36 AM
Return to List of Journal Articles