FOR SALE: 1978 911SC 3.0
1978 911SC 3.0 ltr. street legal track car. Everything has been rebuilt or replaced. Maintained by CS Motorsports. All service records. Fuchs have brand new TOYO R888Rs. Extra set of BBS track wheels w/TOYO RRs. Open, tandem axle trailer w/electric brakes & wheel rack also available. Used as daily driver in summer & track events. A blast to drive. Hard to part with but college time. Email
jeffcowie128@gmail.com
for build sheet, or call 262.412.2437. Asking $42500 with trailer; $40000 w/o trailer.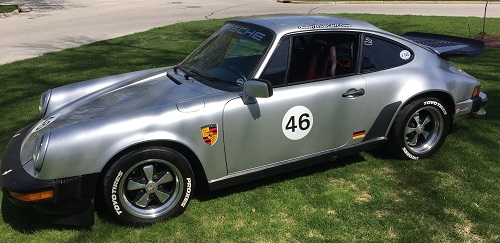 FOR SALE: 2016 Carrera 911 Black Edition
Added options: Jet Black metallic paint, multi function steering wheel, voice control and sunroof. Purchased new from Concours Motors. No accidents, non smoker, no track, clear title. 16,400 miles. Black Edition equipment includes 7-speed manual, PCM, Bose, Premium package (14 way leather heated seats, auto dimming mirrors) 20-in Turbo wheels, LED headlights with PDLS+ and parking assist. Stored winters with an oil change just before storage. New rear tires 5/18 (9105miles) due to puncture. $76,400 including car cover and Porsche battery tender. robertshellman@att.net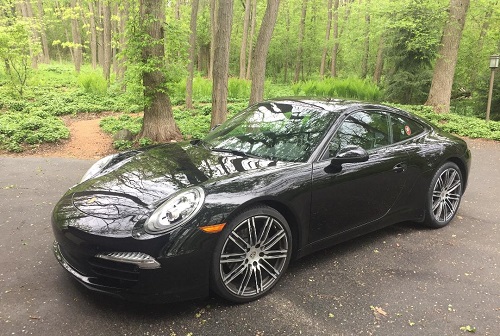 FOR SALE: 1985 944
1985 944. 139,842 miles maintained by Fabson. 5-speed manual. $6000. Call or text: 262-853-9889.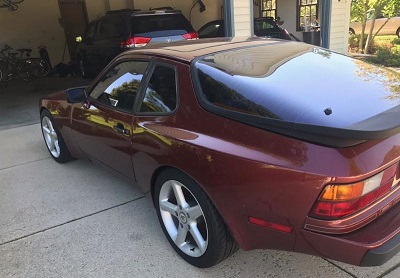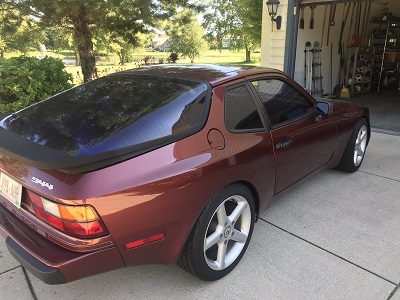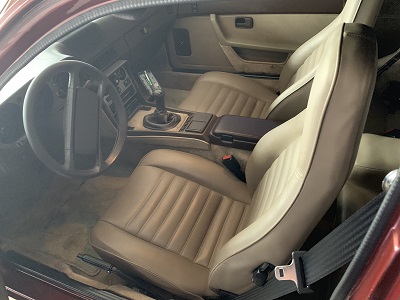 FOR SALE: 2018 Cayman S
$67,500. Immaculate Cayman S. Selling because the rest of the family loves Porsches now so I need one with a back seat.

Options: PASM Sport Suspension(20mm lower), Sport Chrono, Sport Exhaust, Bose Surround, Sport Plus seats w/ leather and Sport-Tex centers, Seat heating, Heated Multifunction Steering Wheel, 20" satin black Carrera S wheels, Bi-Xenon Headlights w/Porsche Dynamic Light System, Porsche Connect, Auto Dimming Mirrors w/Integrated Rain Sensor, Seat belts in yellow, Instrument dials in yellow.
Mileage: 6,855
Exterior Color: Racing Yellow Interior Color: Black
Trans: 6-speed manual
Contact John at sluggo999@yahoo.com for more pics or info.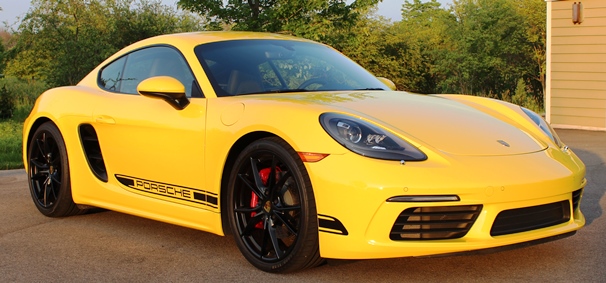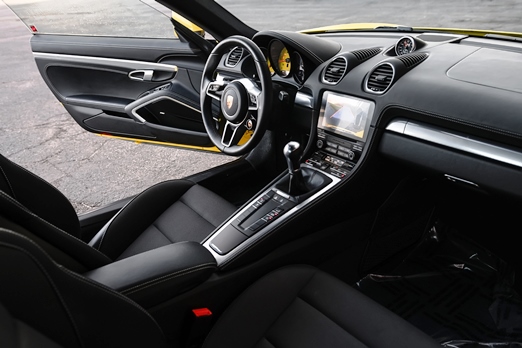 FOR SALE: Coco mats
I have a like-new set of Black/Natural Coco Mats for a 2014 Porsche Cayenne I no longer need. I have the front and rear with the mat attachments installed... $100. I also have a new cabin filter if you need one. Mdoland911@gmail.com
Wear logo gear
Wear region-identified shirts, sweatshirt, jacket and ball caps. Details here.
BUY, SELL OR TRADE ANY PORSCHE-RELATED ITEM
PCA members can advertise for free to buy, sell or trade any Porsche-related item. The ad will run for three months, or as long as needed.
Non-members can use the classifieds for a fee of $30 for three months. Submit the ad via the site here. Nonmembers should contact the webmaster for the process to submit payment.
FOR SALE: Region name badge
The Milwaukee Region is pleased to offer high quality name badges for members to wear at PCA events. Order one for yourself and the family member or associate member who is part of your membership record. The badges are $10. Your choice of a magnetic catch or an alligator-type clip. Download the form and view details here.

Milwaukee Region has a Facebook page