WANTED TO BUY: 2015 or 2016 Cayman S or GTS
Want to buy a 2015 or 2016 Cayman S or GTS, preferably low miles. Greg Kizevic, 414-352-6611. gkizevic@sbcglobal.net.
FOR SALE: Completely Refurbished 1978 911sc
Completely Refurbished Guards Red 1978 911 SC with 15 miles on rebuilt engine. $55,000 obo. Rebuilt Cam housing and new valves, refinished cylinders and new piston rings, new connecting rod bearings, 12 new steel head studs replacing the dilavars, newly rebuilt Warm Up regulator and Fuel distributor w/ refurbished Injection system, rear main oil seal, Carrera chain tensioners, total clutch package and rebuilt transmission with new Synchros cable and clutch spring helper, back brake caliper rebuilds, pads and hoses, New Griffiths Air Conditioning system of hoses, drier and compressor. Electrical system: new CD Permatex ignition box, voltage regulator, alternator, starter motor, engine oil lines, shielded spark plug wires, new carpeting and headliner, new window seals. NO RUST BODY WITH total NEW PAINT. 150 mph odometer (not the original 80 mph) reading 066978. Hood latch now adjusted and the rear has been raised to have the slight nose down attitude Bruce Anderson West Coast style. Extensive photos of the whole process for serious buyer. Contact Arthur Cunningham - howso@wi.rr.com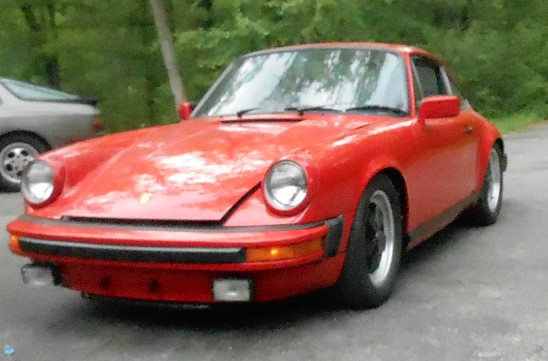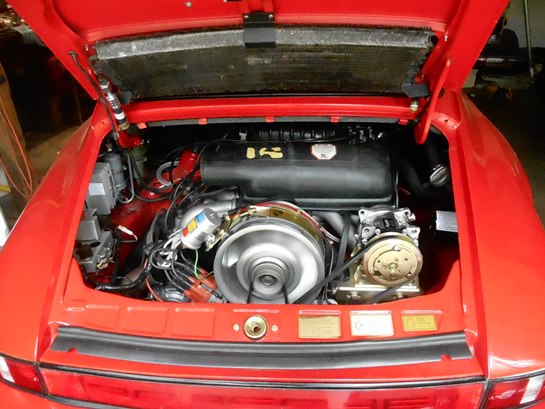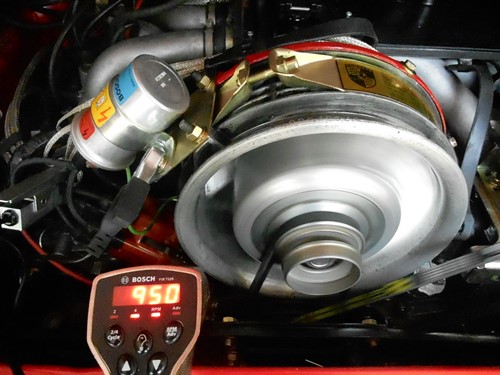 FOR SALE: 1987 Porsche 944 Turbo
Very clean. A "9" on a 10-point scale. Only 34,000 original miles. Timing belt and water pump replaced at 24,000 miles. No rust. Never damaged. Sport seats, 5 speed, clear bra, many upgrades. Asking $29,000. Call Gregg Eisenhardt at 414-573-9500 or email
greggeisenhardt@gmail.com
with questions.
FOR SALE: Porsche Tires & Wheels $1,500
Last April 2016, I traded in my 2007 911 Turbo for a 2015 911 Turbo S at Isringhausen Imports, in Springfield, IL. They insisted that I re-install the original stock tires on my trade in. So, I have the following set of four aftermarket wheels and tires in my garage for sale for $1,500:
20x8.5 O.Z. Racing Tuner System Botticelli III Black w/Polished Lip
20x11.5 O. Z. Racing Tuner System Botticelli III Black w/ Polished Lip
235/30ZR-20 PIRELLI P ZERO NERO GT XL
305/25ZR-20 PIRELLI P ZERO NERO GT XL
The wheels were purchased from the Tire Rack 7/20/2009 and have approximately 30,000 miles on them. The tires were purchased from the Tire Rack 2/1/2016 and have approximately 3,000 miles on them. Please contact: Bill Schnettler 920-858-9595 or bschnettler@contractconverting.com.

BUY, SELL OR TRADE ANY PORSCHE-RELATED ITEM
PCA members can advertise for free to buy, sell or trade any Porsche-related item. The ad will run for three months, or as long as needed.
Non-members can use the classifieds for a fee of $30 for three months. Submit the ad via the site here. Nonmembers should contact the webmaster for the process to submit payment.
FOR SALE: Region name badge
The Milwaukee Region is pleased to offer high quality name badges for members to wear at PCA events. Order one for yourself and the family member or associate member who is part of your membership record. The badges are $10. Your choice of a magnetic catch or an alligator-type clip. Download the form and view details here.

Milwaukee Region has a Facebook page