FOR SALE: 2001 Boxster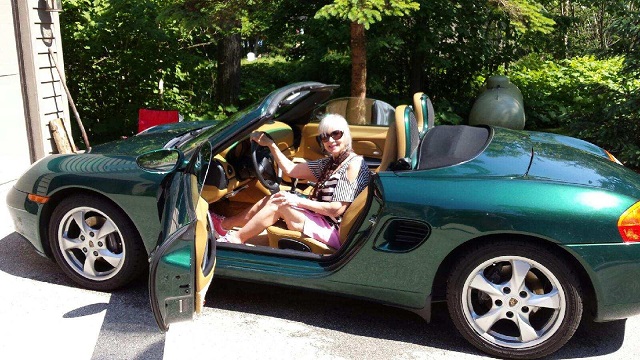 67,917 miles Excellent Condition Brand new top installed
Dark Green exterior w/ Saddle colored top and saddle colored interior. Asking price: $10,500.

920-559-1006 jgirman@charter.net


FOR SALE: New Original Porsche Tequipment Battery Maintainer/Tender
I bought this unit 1 year ago for my 2016 Porsche Macan S as it gets stored in Northern Wisconsin over the Winter. When I took the car to Bergstrom Porsche for its oil change just prior to my storing it, they suggested they install a battery maintainer they use which stays under the hood always. I agreed to do this and tried to return the unit I bought from my Florida Porsche dealer in Destin, Florida. I was told that they are not allowed to take this back. So now I have it available for sale to any Porsche owner needing one of these for over the winter storage. New, I paid $139 and would sell it for $75 and I pay the shipping.
Bob Burress, Box 400
Saint Germain, WI 54558
715-542-4602
BUY, SELL OR TRADE ANY PORSCHE-RELATED ITEM
PCA members can advertise for free to buy, sell or trade any Porsche-related item. The ad will run for three months, or as long as needed.
Non-members can use the classifieds for a fee of $30 for three months. Submit the ad via the site here. Nonmembers should contact the webmaster for the process to submit payment.
FOR SALE: Region name badge
The Milwaukee Region is pleased to offer high quality name badges for members to wear at PCA events. Order one for yourself and the family member or associate member who is part of your membership record. The badges are $10. Your choice of a magnetic catch or an alligator-type clip. Download the form and view details here.

Milwaukee Region has a Facebook page