FOR SALE: Coco mats
I have a like-new set of Black/Natural Coco Mats for a 2014 Porsche Cayenne I no longer need. I have the front and rear with the mat attachments installed... $100. I also have a new cabin filter if you need one. Mdoland911@gmail.com
FOR SALE: 2000 911 Carrera coupe
C2 Coupe, Biarritz white, Savanna Beige interior, 34,000 original miles, 2nd owner, all records of service, car came from Las Vegas, immaculate condition $24,000 OBO, Car is located in Two Rivers, WI 920-973-6199.
FOR SALE: Winter Rims, Tires 19-in. for 2009 Carrera S / Turbo
Located in Mequon. Winter rims and tires. Like new. 19x8.5 et 53 front and 19x11 et 50 rear purchased from Tirerack in 2016. They are O.Z. Ultraleggera HLT MGS Matte Graphite Silver (more of a dark gray). Tires were ordered 9/2017 and are 235/35R-19 Dunlop SP Winter Sport 3D XL for the front and 295/30ZR19 Dunlop SP Winter Sport 3D R01 for the rear. Tires were $1092 and wheels were $2019 TPMS sensors included so total cost was $3,111. I used these on my 2009 Porsche Carrera S (997.2) and they looked great. Would fit on a 997 turbo as well. I sold the car and now have a different winter car so these are no longer needed. I'll throw in Porsche Weather Tech Winter Mats. $1,500. Thanks for looking. Dan. ferguson.dan@gmail.com.
FOR SALE: 1987 944 Turbo
Gun metal grey with tan interior. 46k miles. In great condition. New clutch. Damage free. Asking $22,500. Contact Don Pappas, pappasdj@new.rr.com, or call 920-540-0735. Contact seller for more photos.
FOR SALE: 2009 Cayman S
Somewhat rare 2009 Cayman S with Gen II motor (9A1 - no IMS bearing, direct inject, dry sump) and 6-Speed Transmission in Guards Red on Black Leather. 2nd owner. Prior owner installed a new clutch at purchase - though I couldn't detect any slip - 7000 miles on it. Brand new unmounted tires on hand with full price purchase. Upgraded to thicker factory steering wheel with deviated red stitching. This vehicle came with a host of unusual factory performance add ons; PASM, Limited Slip Differential, 6 speed with Short Shift Kit, Full Leather, Dynamic Cornering BiXenon Headlamps, Bluetooth, etc. Runs great, no issues. 26.5K miles. There are some scrapes under the front splitters and a tiny front bumper crease from prior owner along with a few tiny stone chips. No other dents or dings, no paint work. We really love this Cayman S, but considering a GT4. $38K. More photos available. Contact David Cooper. davecarrera4@gmail.com
FOR SALE: Winter wheels and tires
18-Macan S Winter Set. 18-inch Macan S winter wheel-and-tire set (MSRP $3,250.43) with color Porsche crest (MSRP $214.51) Wheels & Tires complete: Comes with wheels, factory installed Winter tires (ContiWinterContact TS830), and tire pressure monitors. Wheel size: Front: 8 J x 18 RO 21 with 235/60 R 18 tires; Rear: 9 J x 18 RO 21 with 255/55 R 18 tires. Standard Macan tires are not intended for the winter snow and slush, which makes this kit an ideal upgrade. This kit will offer improved Winter traction, and will allow you to protect your original wheels and tires from the harsh winter elements. A factory kit, consisting of original Porsche wheels, tire pressure monitors, and factory-approved winter tires (which are mounted and balanced, ready for installation). Alloy wheel in 5 double-spoke lightweight design. Fits 2014-2018 Macan or Macan S models only. Not compatible with Ceramic brakes.(#SKU95B18WWS and #SKUMACANCC at Suncoast).

Asking $1,800 and I would prefer local as shipping UPS would cost appx $400
I live in Lake Geneva, WI. PM me with questions.Todd Jankowski 262-844-5461, toddtammi@comcast.
FOR SALE: New Universal R/L Side Mirror
Universal (right or left side) Door Mirror - New in original package - nearly identical to Vitaloni Baby Tornado flat-lens mirror. Black color, outside mirror housing dimensions: 3-5/8" x 5-7/8" $45
Buyer pays shipping or free delivery in Waukesha area.

Karl 734.904.7972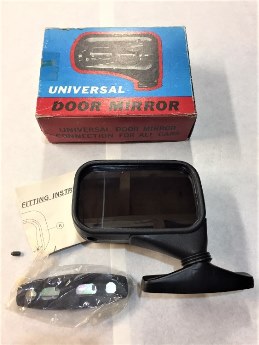 FREE to a good home: 911 Gaskets, Porsche Posters
Free to a good home - miscellaneous early 70s 911T gaskets and miscellaneous 1980s vintage Porsche posters. Karl 734.904.7972 / kschulz2@gmail.com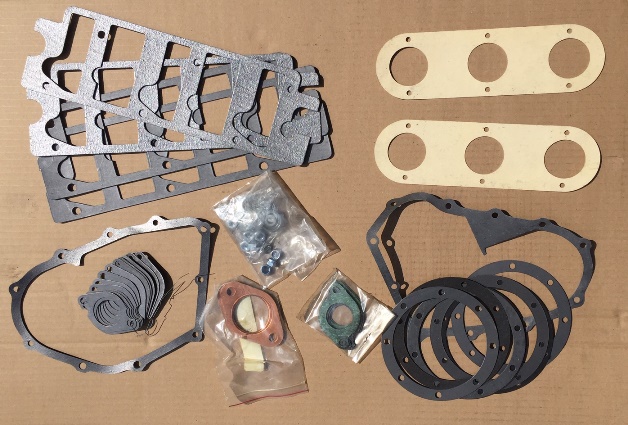 FOR SALE: Two Porsches--1993 968 Cab, 1989 928
Two Porsches for sale or trade. 1989 928 and 1993 968 cab. Both really well cared for and in great shape either as cool drivers and/or as concours candidates. 928/88K mls - 968/67K. Will sell individually (928@$27.5K and 968@$22.5K) or trade together for a real nice 2009+ 997 or 991 cab with PDK. The 928 is yesteryear's 2 door Panamera and the rare 968 a 944 on steroids.
928:
Exterior Color: Guards Red
Interior Color: Black
968:
Mileage: 67,000
Exterior: Guards red
Interior: Linen

630-215-8963 mminella19@yahoo.com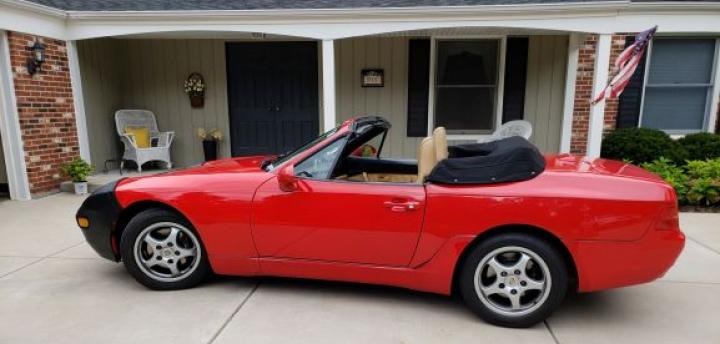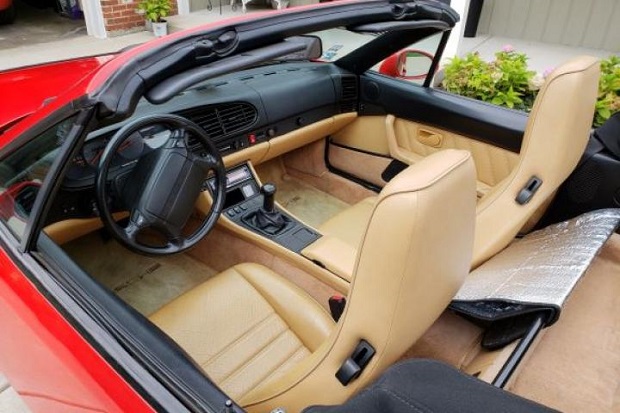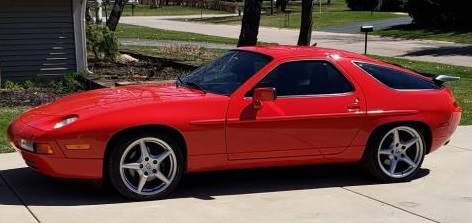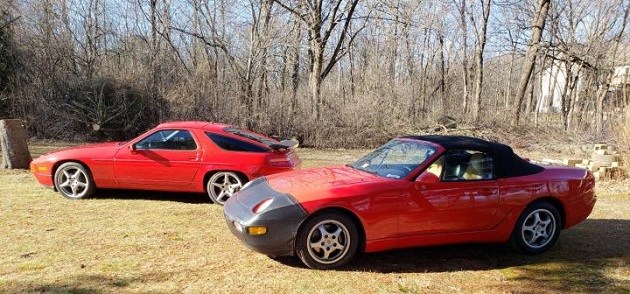 FOR SALE: 2015 Cayman price reduced
13,500 mi, PDK, upgraded rims, black interior, asking $42,000.
kbusie1@yahoo.com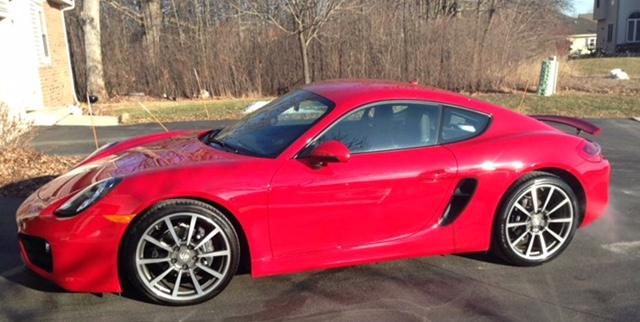 Wear logo gear
Wear region-identified shirts, sweatshirt, jacket and ball caps. Details here.
BUY, SELL OR TRADE ANY PORSCHE-RELATED ITEM
PCA members can advertise for free to buy, sell or trade any Porsche-related item. The ad will run for three months, or as long as needed.
Non-members can use the classifieds for a fee of $30 for three months. Submit the ad via the site here. Nonmembers should contact the webmaster for the process to submit payment.
FOR SALE: Region name badge
The Milwaukee Region is pleased to offer high quality name badges for members to wear at PCA events. Order one for yourself and the family member or associate member who is part of your membership record. The badges are $10. Your choice of a magnetic catch or an alligator-type clip. Download the form and view details here.

Milwaukee Region has a Facebook page