FREE: Various parts
FREE, BUT PICK UP ONLY. NO SHIPPING.
Black Colgan Bra. Two Piece-Fender & Hood Fits 1984 Carrera.
Black Colgan Bra. Fits 1974 914.
Black Whale tail. Removed from 1984 Carrera.
Two Black OEM seats from 1974 914. (no rails)
Black Center console from 1974 914.
Roof rail Crossbars from 2014 Cayenne.
Four 7.5 x 16 wheels from W210 (1995-2003) Mercedes Benz E430. Used as winter wheels. Decent shape.
Contact: davidmathews9766@gmail.com
FOR SALE: 2006 Cayman S
Well maintained low mileage 2006 Porsche Cayman S for sale, 53,000 miles, Bose speakers with CD player, 6 speed manual transmission, Newer OZ rims (currently on the car) and comes with a second set of Porsche branded rims and tires. Both sets of tires have decent tread left. Extremely clean interior, some minor stone chips in paint typical for a car this age. Previous owner painted the car before I bought it and chose an incredible Championship White. This car continually turns heads from the casual onlooker and it drives amazingly, just as you would expect from this well balanced mid-engine Porsche.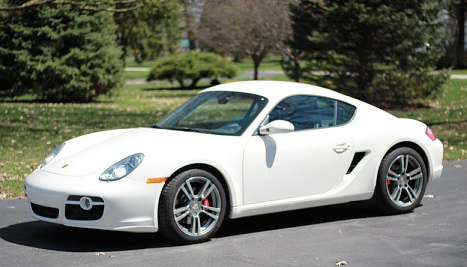 Oil and brake fluids just changed. Title is clear and is ready for immediate sale. Texts/calls ok at 2 six 2 - three 9 one - 8 five 8 six.
More photos here:
https://milwaukee.craigslist.org/cto/d/2006-porsche-cayman/6588930180.html
Wear logo gear
FOR SALE: 914 2.0
Rotisserie restoration completed in 2010 on a rust free California 914 LE (Can Am). 6,395 miles since restoration. Concours winner, excellent running 2.0 liter fuel injected 914 (engine is correct for the car but not original). COA. Included with sale is a second black top, car cover and standard exhaust system. Monza exhaust on car. Receipts from restoration + service records. Stored in heated garage. $34,900 or best offer.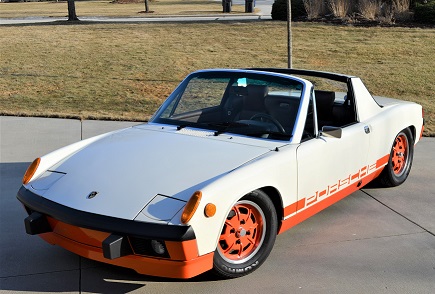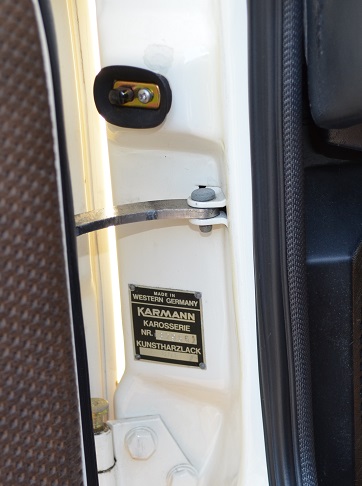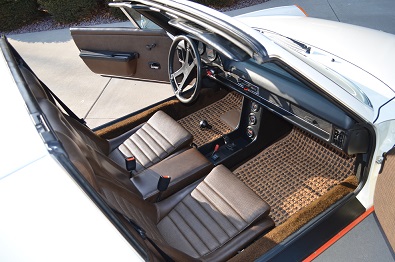 FOR SALE: K & N Filter
K&N 33-2786 air filter, fits some Porsche 911, 911 Carrera, 911 GT3 and Carrera 996 models (check K&N website for specific applications), $92.99 retail. Also K&N 99-5050 filter care service kit, $14.99 retail. Will sell both for $65. garybu@att.net or (920) 469-2330.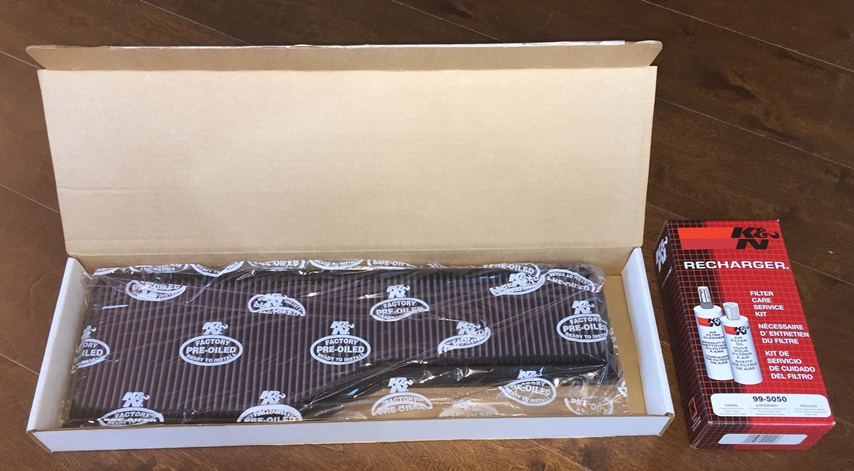 BUY, SELL OR TRADE ANY PORSCHE-RELATED ITEM
PCA members can advertise for free to buy, sell or trade any Porsche-related item. The ad will run for three months, or as long as needed.
Non-members can use the classifieds for a fee of $30 for three months. Submit the ad via the site here. Nonmembers should contact the webmaster for the process to submit payment.
FOR SALE: Region name badge
The Milwaukee Region is pleased to offer high quality name badges for members to wear at PCA events. Order one for yourself and the family member or associate member who is part of your membership record. The badges are $10. Your choice of a magnetic catch or an alligator-type clip. Download the form and view details here.

Milwaukee Region has a Facebook page